American Experience
This web interactive was originally published by American Experience to accompany its documentary, THE VOTE. Produced by Kirstin Butler and Eric P. Gulliver, digital experience by Cyberwoven, photo colorization by Marina Amaral and video enhancement by neural.love.
Celebrate the strategies and tactics of suffrage with a new interactive experience. She Resisted explores the final decade of the women's suffrage movement through its most powerful images, brought to life with color for the first time. Live through the epic 1913 Washington, D.C. procession, in which thousands of women took to the streets to demand their right to the franchise; thrill at Ida B. Wells's successful voter registration drive; and admire suffragists' commitment to nonviolent resistance, which included hunger strikes and withstanding brutal force feedings.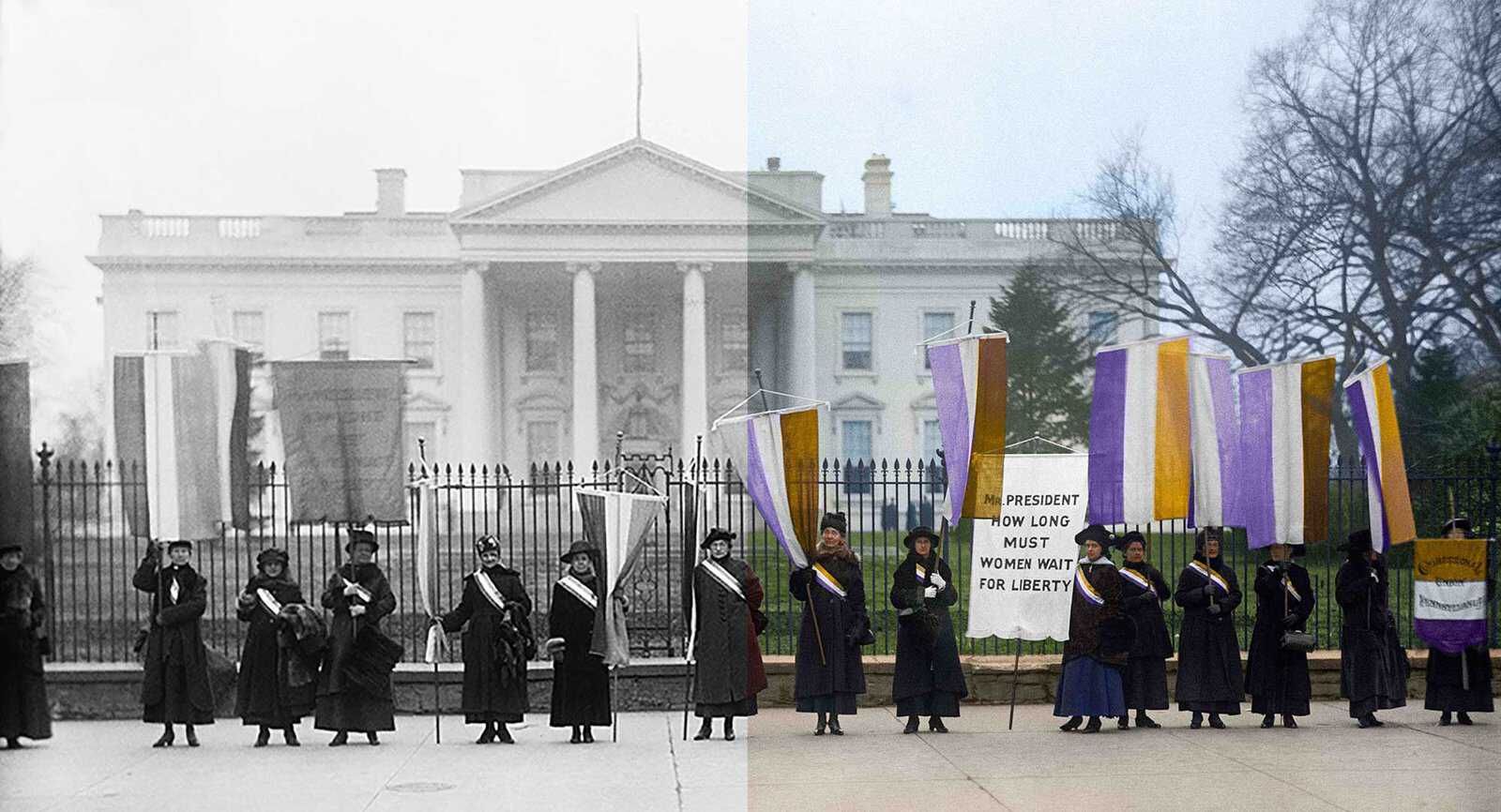 Working with renowned photographic colorist Marina Amaral to meticulously restore color to century-old archival stills, and video enhancement experts neural.love to upscale and colorize archival footage using neural networks, my team produced an intimate look at the women who forever transformed the politics of social and political change in America.