American Experience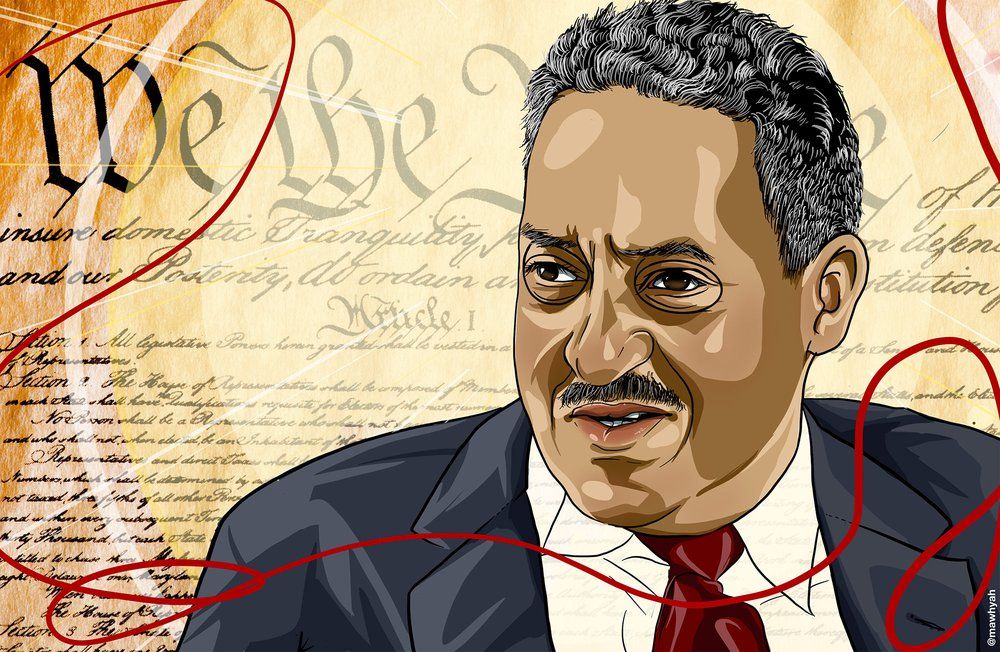 Art by Mawhyah Milton. Source photo: Library of Congress
In May 1950, lawyer Thurgood Marshall faced a question that confronts so many activists in pursuit of a goal: Should they continue to play the long game, pressing for incremental social change, or has the time come to attempt a big leap forward, despite the risks? For Marshall, the goal was equal opportunity for Black students in America's schools. How to arrive at that end was the question that, as head of the National Association for the Advancement of Colored People's Legal Defense and Education Fund, he needed to answer.
In the 1930s, Marshall's legal mentor and NAACP colleague Charles Hamilton Houston had warned the association against overreach, saying, "Don't shout too soon." Under Houston's steady leadership, the NAACP enacted a careful case-by-case, year-over-year strategy to undermine the doctrine of separate but equal established by the Supreme Court's 1896 Plessy v. Ferguson decision. Under this gradualist approach, the NAACP pursued litigation that could clearly demonstrate that separate educational resources for Black students were unequal to those of whites. Houston's blueprint had pushed at Plessy's edges rather than trying to overturn it, however. Association attorneys argued for equal resources rather than attempt to abolish segregation outright.
Now Houston was gone, felled by a heart attack a month earlier, in April. Other NAACP leaders felt a more aggressive approach was required, and Marshall had to decide how to proceed.