Colorlines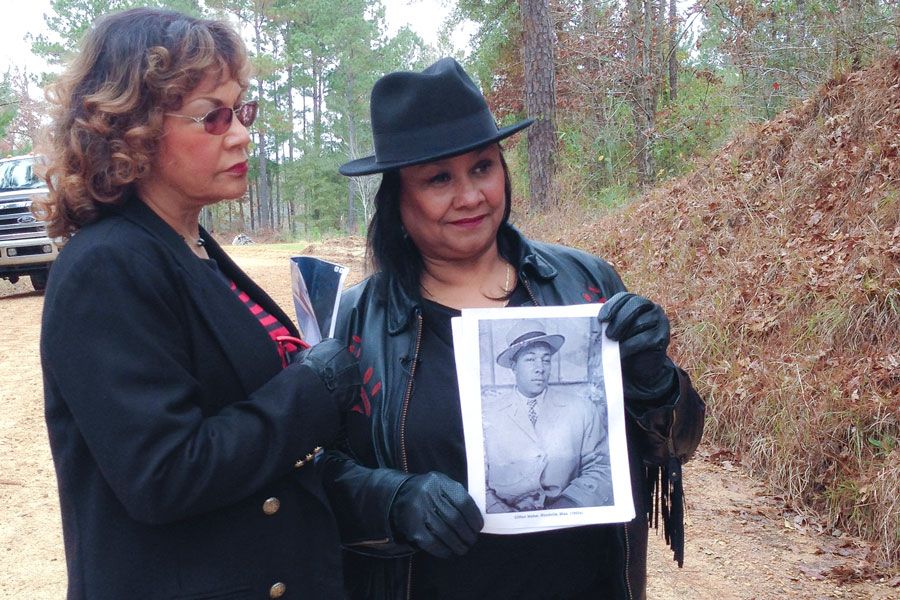 Catherine and Shirley Walker interviewed by Al Jazeera English on Poor House Road, Wilkinson County, MS (Photo by Ben Greenberg)
February 28, 2014 is an especially heavy day for Catherine Walker Jones. It is the 50th anniversary of the 1964 racial murder of her father, Clifton Walker, outside Woodville, Miss.
Walker was an African-American man who at 37 was ambushed and shot multiple times in the face by a gang of whites on his way home from a late shift at the International Paper plant in Natchez, Miss. Walker's body was discovered in his car the next morning, on February 29, 1964. Catherine can remember running under crime scene tape at age 14 and looking into her father's 1961 Impala after his body had already been removed, the floor still soaked with his blood and littered with broken glass from the car's broken windows.
The Mississippi Highway and Safety Patrol and the FBI investigated the murder from February 29 through November 1964. At least 10 different suspects were considered, but motive was never clearly established and the district attorney would not arrest two suspects put forward by the highway patrol.
The long neglected murder case was reopened in 2009, pursuant to a groundbreaking bill sponsored by civil rights hero Rep. John Lewis (D-Ga.). The Emmett Till Unsolved Civil Rights Crime Act of 2007 directed the FBI to conduct a "timely and thorough" investigation of this and 109 other unsolved civil rights cold cases. Since the legislation was passed, all but 12 cases have been closed. None have been prosecuted.
"At last somebody was going to talk to surviving old folks that could be witnesses," Jones at first had hoped, "and they could find the names of people who actually pulled the trigger. If they're dead or alive, maybe we'll know who did this."
Since then, however, there has been a series disappointments from the Justice Department, culminating this past November. One week before Thanksgiving and on the birthday of Catherine's late mother, Ruby Walker, an FBI agent appeared unannounced at Catherine's New Orleans home to hand deliver a letter from the Justice Department, informing her that the case was closed.